Mold Investigation
Mold is a concern to every member of your household. We can tell you where you're most vulnerable and how to eliminate it before it becomes a problem.
High humidity and moisture promotes the growth of biologicals, such as dust mites and molds. Further, it is  uncomfortable for those living in a home. Most of all, your health is adversely affected when you fail to control moisture intrusion.
Healthy Dwellings uses various approaches to assess your home and prevent damage to building materials due to moisture. For for immediate results, Healthy Dwellings uses the latest technology, infrared thermal imaging and microscopes on site to analyze samples.  The quicker we identify the problem, the quicker we  move towards resolving the problem.
We have been cited in various publications and TV programs such as the NY Times for our expertise in the mold investigation field. Healthy Dwellings founder Matthew Waletzke has even appeared on several TV programs such as Dr. Oz and the Today show on the topic of mold and the dangers that may be found in your household. His knowledge of bacteria and fungi are critical in providing you with the peace of mind that your household will not be responsible for making you or your family sick.
To learn more about Healthy Dwellings Mold Testing Services click here. To schedule a consultation with Matthew Waletzke, please fill out the contact form to your right to begin the process.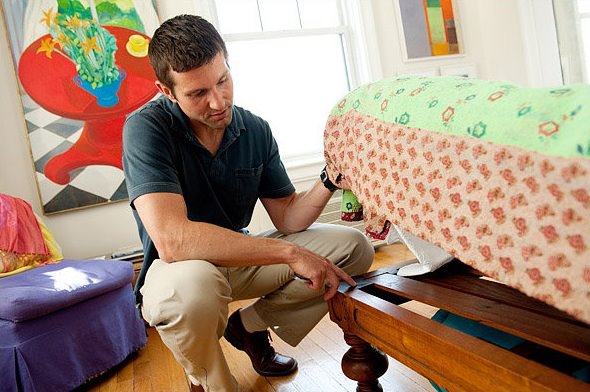 Healthy Dwellings is the leader in Mold Investigation. Founded by Matthew Waletzke, a certified building biologist, we service the Stamford CT, Greenwich CT, Darien CT, New Canaan CT, Westport CT, Fairfield County Connecticut & Greater NYC area.